I'm sure you have already heard the Google Reader will be laid to rest Monday, July 1st. If you haven't already noticed, I added new follow me buttons on the sidebar of my blog. I added the two main readers people are switching to. Be sure to switch to one of them before Monday or your Google Reader list will be gone. It is really easy to transfer. I have transfered my blogs to both Feedly and Bloglovin. It seems that most people are switching to Bloglovin. I personally like Feedly better, but you should check them both out and see what works best for you. You can check out Nosh On It's post comparing to two here.
To follow me on Bloglovin, click below
Or if you are a Feedly fan, click below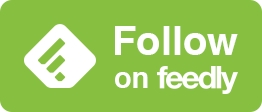 I hope that is not too confusing. Just be sure to make the change before Monday!